About the authors
Fadi Sabbagha

Fadi is an entrepreneur with over 13 years experience in the Internet industry and interactive communication.
He is the founder and CEO of Born Interactive which he started in 1996, driving it to become one of the leading regional New Media agencies.
Fadi holds a MBA from CERAM Business School, one of France's major business schools where he refined his entrepreneurial ambitions and materialized his vision to start up Born Interactive.
From school to university and throughout his work experience, Fadi continuously interacts with different cultures and languages.  He managed and consulted on projects for clients and target audiences from Asia, MENA, Arabian Gulf, Africa, Europe and the US.
Fadi also lectures on Web Marketing and Information Design at the Balamand University – Lebanese Academy of Fine Arts
Fadi and his wife are the happy parents of 2 daughters and a son.
Check Fadi's posts and archive on http://www.optinism.org/?author=3
Naji Y. Chakhtoura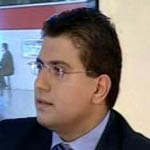 Naji has more than 10 years of experience spanning hands-on in Information and Communication Technologies, Project Management, Product Management & Marketing, Sales, Strategy and Business Development in the Middle East region.
He currently holds the position of Manager, Business Development & Planning at NavLink, a Managed Services Provider and an affiliated company of AT&T, where he is responsible for the evaluation of business opportunities, and assessment of potential expansions, investments and partnerships. Leading feasibility analysis and preparation of business and operational plans for new business ventures.
Prior to that Naji was responsible for developing NavLink's Real Estate and New Media vertical markets working closely with major Telecom Operators, Media Organizations and Property Developers.
Naji received his B.Sc. in Computer Science from the Lebanese American University (LAU), Lebanon, in 1996, and his Executive Education in General Management from INSEAD Business School, France, in 2004.
Naji served on the executive committees of the BHS Old Scholars Association (1996-2007) and the Brummana Sports Club (1996-1998) and currently serves on the Middle East Partnership Initiative Alumni Steering Committee.
Naji is a strong believer that positive thinking creates positive energy and problems will become merely challenging opportunities.
Check Naji's posts and archive on http://www.optinism.org/?author=4 
Azmi Afyouni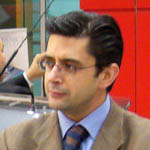 At the outset of his career, Azmi began tailoring web strategies for clients at Born Interactive, as a business development manager. This is when he acquired all the client servicing skills that propelled him to create Proximity in Lebanon, the digital arm of BBDO.
While at Proximity, he closely interacted with the realm of advertising, and this is when the shift occurred and Azmi touched based with all communication mediums, be it digital or conventional.
Today, Azmi is the managing director of Drive, member of the Dentsu network (largest single advertising agency network in the world) in Algeria. His love of communication and positive determination allowed him to survive and prosper in a demanding, tough market.
Azmi holds a degree in marketing and an MBA from the Lebanese American University in Beirut. Anyone who knows him can tell you about his passion (a real fanatic) for cars, and scale models he builds and collect.
Persevere in life, grab challenges, and always, think again.
Check Azmi's posts and archive on http://www.optinism.org/?author=5
Michael A. Kowalski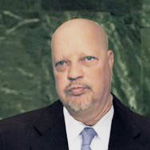 While not venturing into the business world, Mike's background is in Law Enforcement. He was a Deputy Sheriff in NY State until 1980 and then a police Officer until he retired in 2000.
"I remember my father telling me at a young age to find a talent and career that would stand up to various fluctuations in the economy. He was a young adult in The Depression and learned to live and make a living from poverty. From his suggestions and my interests, I chose law enforcement…there will always be criminals and few careers in LE diminish as the economy makes a downturn!"
My father was fluent in Polish, English, French, German and Russian. In WWII he was used as an interpreter and my PD also used him to this advantage. He had a career in a supermarket for 40 years, until 1971. A few years after he had his first heart attack in 1971, a person came by our house that was running for local politics. The man espoused his talents, having served on this or that board, having had careers in various fields. When the man asked my father if he would vote for him my father said "Not at all…you can't hold a job!"
As you see, that idea of 'one person, one career' for the life of that person is now a symbol of the dinosaur. My generation and indeed my own career, has also mirrored that of the dinosaur. I never thought much about other attributes that I may have other than my career in LE, yet, through time I've found that my personal interests of History and Writing may in fact be my small contribution to humanity and the 21st century.
I met Azmi on an international car model Internet board and through the last 3 years a strong friendship has been built. We converse through the Internet daily, not only about our hobbies and interests but also of family and life in general. While not having formally met Azmi in person, the aggregate of communications have brought this one piece of the world together, in an informal piece of humanity and friendship. All it takes is one seed to start a harvest… and I believe that Internet and sites such as this one is that seed which can bring people of the world together. It may only in a microcosm for now…but maybe a genuine and realistic approach to world problems can start at the grass roots level, through conversation and realistic thought…and not hatred or old world values. With every generation brings new ideas and markets for those new ideas, my generation is at the top of their cycle; all of you are tomorrow's leaders of this new world.
Check Michael's posts and archive on http://www.optinism.org/?author=6 
Should you feel you would like to join  the authoring team, email us your post and short bio now on admin@optinism.org and we will be happy to consider publishing it.